Shocking:Lady reveals messages between her sister and her husband
Facebook relationship expert, Gift Sunday, have revealed what transpired between her friend's husband and her sister.
The signs is pointing towards the fact that the lady's sister is sleeping with her husband
People are finding it difficult to curb their urges these days, you should atleast unleash your urges on your partner if you cannot hold it.
Here's her story
"Good morning, I've been trying to hold this and keep it to myself but i just cannot hold it anymore".
"I have a younger sister that was living with me for years before she got admission to study nursing, now i wonder if she is nursing my husband ".
"She came back from school a week ago, she normally does and won't leave without enough money from me".
"We were catching up when our elder brother called her on whatsapp video call, after discussing with him, she handed the phone to me and went to fix something for us to eat. "
"While I was talking with my brother, he told me to give him few minutes to attend to someone and hung up, I scrolled through her whatsapp messages and saw a chat between her and my husband".
This was what i saw: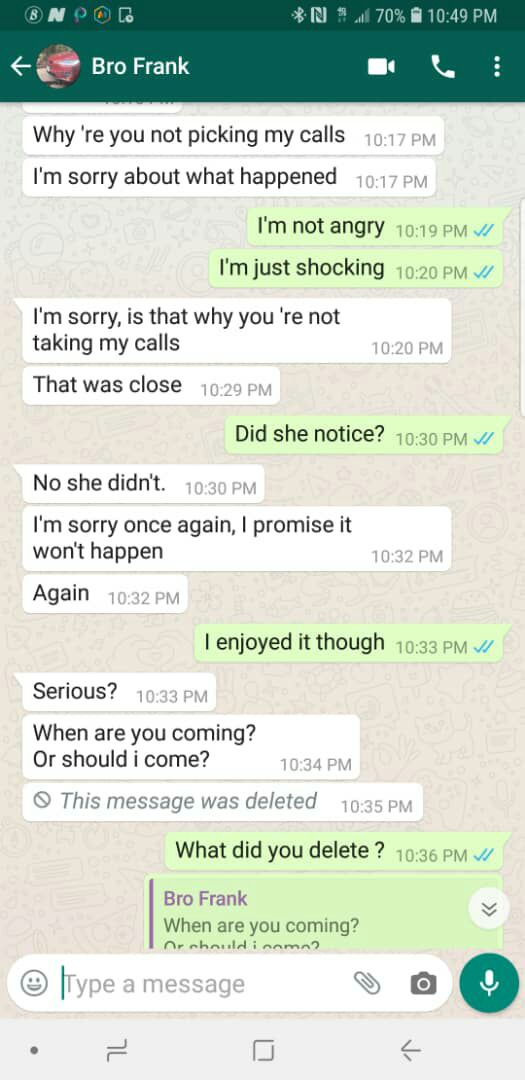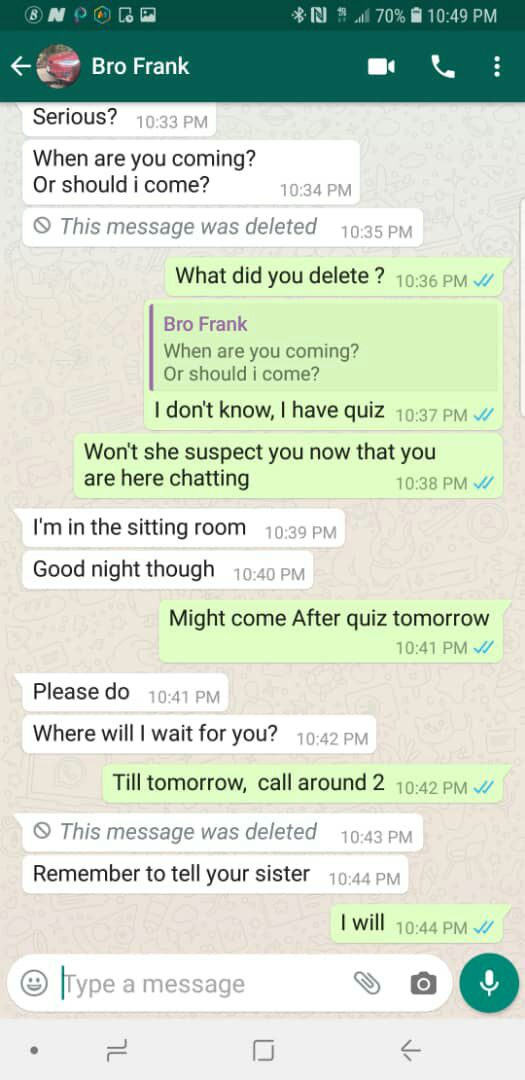 I took screenshots of it and sent to my phone, made sure I left no traces. I've been wondering where i went wrong, I don't know who to call.
I really need someone to talk to, I don't want to break my mum's heart with this story, I wonder where i went wrong as a sister.
Well, I'm equally as disappointed in her sister as she is, I lack words.